About
Named in honor of the first woman to reach enlightenment, Dragon King's Daughter strives for a transcendent dining experience.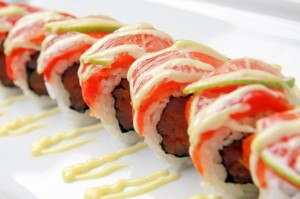 We offer truly original cuisine, an inspired beer list assured to make even the most discriminating beer-lover happy, and incredible early and late-night happy hours.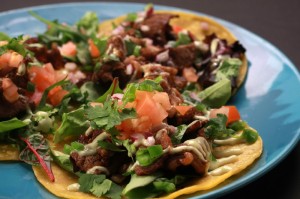 The menu includes traditional items perfected over centuries in the Far East as well as contemporary fare created with a unique twist of our own. We feature classics of Japanese dining such as lemongrass miso, vegetable and sushi rolls, as well as a multitude of new creations including a mixture of East and West forms and flavors. Whether you are adventurous or timid, vegetarian, vegan, gluten-free, or meat and fish-loving, you are certain to find many items you will want again and again.
Dragon Kings's Daughter offers an outstanding beverage selection of eight different sakes as well as one of the most exciting beer lists in the Highlands. The list includes local brews, such as BBC's Nut Brown Ale, in addition to a collection of import and craft beers such as Estrella Galicia (a light and refreshing lager from Spain), Belgian ales, Bells Two-Hearted Ale (a domestic IPA with a floral aroma and crisp finish), as well as the traditional Japanese Asahi. Our draft and bottle list always includes special limited-time selections that change with the season, supplier availability, and the desires of our patrons.
Locations
Our contemporary Asian-fusion restaurant is located in the heart of the Highlands near the corner of Grinstead and Bardstown Road in Louisville, Ky and on 129 W. Market st in New Albany, In.